Age of Ultron has been and gone, you've seen Ant-Man, and let's face it, Marvel's Phase 2 was awesome, but what's next? In this series we're going to take a look at what we currently know about each of the films in Marvel's Phase 3, discussing what we know from the comics, the already existing films, and of course a bit of speculation. So let's get right into it, discussing everything we know about Guardians of the Galaxy Vol. 2.
Overview
Perhaps the biggest surprise of Phase 2, Guardians of the Galaxy, managed to secure itself a guaranteed sequel. This will be the story that's furthest removed from the rest of the Marvel universe, taking place in the far reaches of space, and featuring alien characters and planets.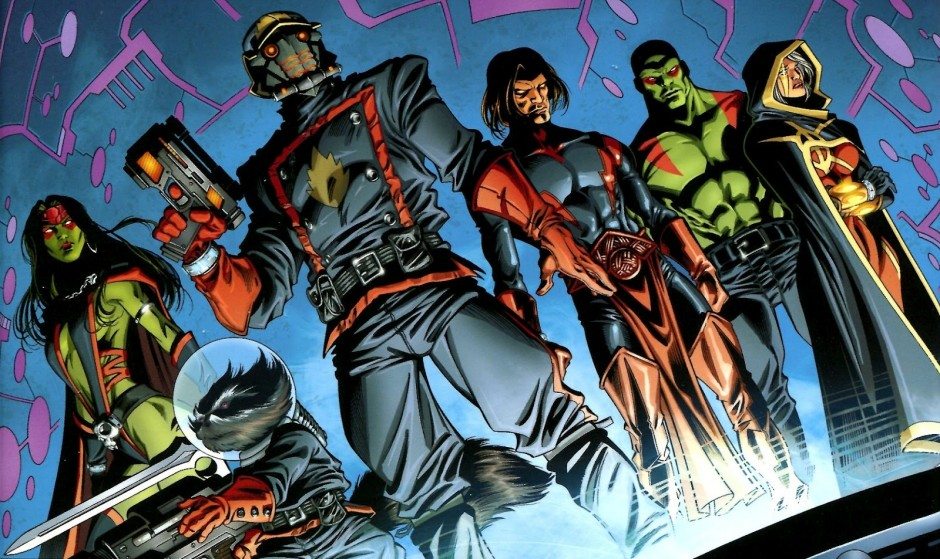 In the comics
We've already seen one incarnation of the Guardians, and not knowing much of what the plot is about, it's hard to say what or where they're going to draw from. While the Guardians have been to earth before, it seems more likely that this film will draw from the many stories set in the expanded universe. Perhaps we'll find out who Star Lord's father is?
Who's in it?
Expect all of the main characters to return, including Chris Pratt as Star-Lord, Zoe Saldana as Gamora, Dave Bautista as Drax the Destroyer, and Vin Diesel and Bradley Cooper as the voices of Groot and Rocket respectively. We might also see John C. Reilly return as Corpsman Dey, Michael Rooker as Yondu, Karen Gillan as Nebula and maybe even Glenn Close as Nova Prime.
We should also see Josh Brolin's Thanos, as he will more than likely make an appearance before he fights the Avengers in Infinity War. Returning writer / director James Gunn has also confirmed that there will be a new Guardian… of the galaxy, and you can hear some speculation on who that might be here.
What to expect
A film that's much the same as the first Guardians. Lots of laughs, some incredible space action, and hopefully some well-handled universe expansion. Those are all the things we got from the first film, so why not expect it from the second? Oh one more thing, there should be another excellent soundtrack for us to all waste, even more, money on.
Which upcoming Marvel Cinematic Universe film are you most looking forward to? And don't forget to check out the rest of our series on Marvel's Phase 3.